Latest uploads
Severe Vitamin B12 Deficiency in Pregnancy Mimicking HELLP Syndrome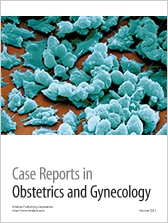 Mild vitamin B12 deficiency is common in pregnancy and due to increased fetal demand over gestation, 38% of women have low B12 levels by the time of delivery [1]. Early recognition is critical because low B12 levels in pregnancy have been associated...
Govindappagari Shravya et al.  - Case Reports in Obstetrics...
Maternal phenylketonuria in Turkey: outcomes of 71 pregnancies and issues in management

Phenylalanine hydroxylase (PAH) deficiency (OMIM #261600), commonly known as phenylketonuria (PKU), is an inborn error of metabolism characterized by elevated phenylalanine (Phe) levels. With an incidence of one in 10,000 live births in Europe...
Yılmaz Yıldız et al.  - European Journal of Pediatrics...
Glucose and Lipid Homeostasis and Inflammation in Humans Following an Isocaloric Ketogenic Diet

Very low‐carbohydrate, high‐fat, ketogenic diets (KDs) have become increasingly popular for the treatment of obesity and type 2 diabetes 1 . However, little is known about the effects of transitioning people from a high‐carbohydrate...
Michael Rosenbaum et al.  - Obesity 2019; AOP: 10.1002/oby.22468...
Potential effects of fat mass and fat-free mass on energy intake in different states of energy balance...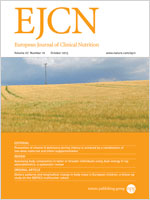 For decades there has been considerable interest in the regulation of energy intake (EI) [1, 2], energy expenditure (EE) [1, 3] and body weight [2, 3] in animals and humans to understand energy and nutrient requirements across the life course...
Stubbs R. James et al.  - European Journal of Clinical...