Latest uploads
Family reflections on phenylketonuria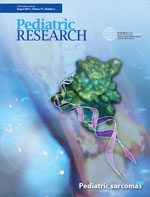 I am writing this commentary as both a parent of two children with phenylketonuria (PKU) and as a professional as the Executive Director of the National PKU Alliance, a nonprofit patient advocacy organization working to improve the lives of...
Brown Christine S.  - Pediatric Research 2019;...
Ketogenic diet and metabolic regulation of brain microglia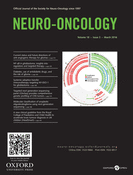 Ketogenic diet (KD) has been proposed as a coadjuvant therapy in the treatment of brain tumours. Reduction of blood glucose and increase in ketone bodies concentration are amongst the most important changes induced by KD in patients. Preliminary...
Adrian Benito et al.  - Neuro-oncology 2019; 21(Supplement_4):...
The management of very low-calorie ketogenic diet in obesity outpatient clinic: a practical guide

Growing evidence reported that obesity is reaching epidemic proportions. It has been reported that in 2008, over 200 million men and nearly 300 million women aged 20 and over were obese, and 65% of the world's population live in countries...
Muscogiuri Giovanna et al.  - Journal of Translational...
Hypermethioninemia in Campania: Results from 10years of newborn screening.

In the last years tandem mass spectrometry (MS/MS) has become a leading technology used for neonatal screening purposes. Newborn screening by MS/MS on dried blood spot samples (DBS) has one of its items in methionine levels: the knowledge of...
Villani Guglielmo R D et al.  - Molecular genetics and metabolism...