Latest uploads
Ketogenic diet treatment in recurrent diffuse intrinsic pontine glioma in children: A safety and feasibility...

The prognosis of children with diffuse intrinsic pontine glioma (DIPG) is extremely poor. Fractionated radiotherapy (RT) is the treatment of first choice, with a reported mean overall survival duration of 9–11 months. Only 10% of patients...
Elles J.T.M.van der Louw et al.  - Pediatric Blood & Cancer...
Eye movement disorders and neurological symptoms in late‐onset inborn errors of metabolism

Inborn errors of metabolism (IEM) are a heterogeneous group of genetic disorders that cause dysfunction of an enzyme or transporter involved in cellular metabolism. Historically, inborn errors were thought to be rare, occuring in less than 1...
Lisette H. Koens MD et al.  - Movement Disorders 2018;...
The Feasibility, Safety and Effectiveness of a Ketogenic Diet for Refractory Status Epilepticus in Adults...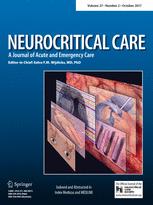 Status epilepticus (SE), refractory status epilepticus (RSE) and super-refractory status epilepticus (SRSE) are major causes of neurologic morbidity and mortality [1, 2, 3]. After stroke, SE is the second most common neurologic emergency accounting...
Brandon A et al.  - Neurocritical Care 2018;...
Transient phenylketonuria in premature infants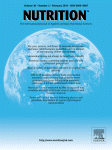 Phenylketonuria (PKU) is an autosomal recessive inborn error of phenylalanine (phe) metabolism caused by a deficiency in the enzyme phenylalanine hydroxylase that converts phe into tyrosine. If left untreated, PKU results in increased phe concentrations...
Salamanca-Zarzuela, Beatriz et al.  - Nutrition 2019; 59(March...