Latest uploads
Phenylalanine hydroxylase variants interact with the co‐chaperone DNAJC12

The aromatic amino acid hydroxylases (AAAHs) are a family of non‐heme iron‐ and tetrahydrobiopterin (BH)‐dependent enzymes that catalyze the hydroxylation of their respective aromatic amino acid substrates using O as an additional...
Kunwar Jung‐KC et al.  - Human Mutation 2019; AOP:...
Cerebral venous sinus thrombosis due to hyperhomocysteinemia with cystathionine-[beta]-synthase (CBS)...

Cerebral venous sinus thrombosis (CVST) is an uncommon form of stroke, usually affecting young individuals. The diagnosis of this case was not difficult; however, its underlying etiology was worth pondering. Predisposing causes of CVST are multiple....
Shang, Ke MD et al.  - Medicine 2019; 98(6): e14349...
Presence of three mutations in the fumarylacetoacetate hydrolase gene in a patient with atypical symptoms...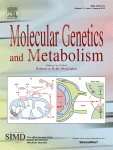 Hereditary tyrosinemia type 1 (HT1), the most severe disease of the tyrosine catabolic pathway, is caused by a deficiency of fumarylacetoacetate hydrolase (FAH). More than 90 disease-causing variants have been identified in the fah gene. We...
Morrow, Geneviève et al.  - Molecular genetics and metabolism...
Vitamin/mineral and micronutrient status in patients with classical phenylketonuria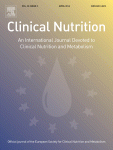 Strict low-phenylalanine diet is associated with an increased risk of developing micronutrient deficiencies in patients with phenylketonuria (PKU). The primary of this single-center, case–control study was to assess the nutritional parameters...
Kose, Engin et al.  - Clinical Nutrition 2019;...